Welcome to Tsui-Wei (Lily) Weng's Homepage!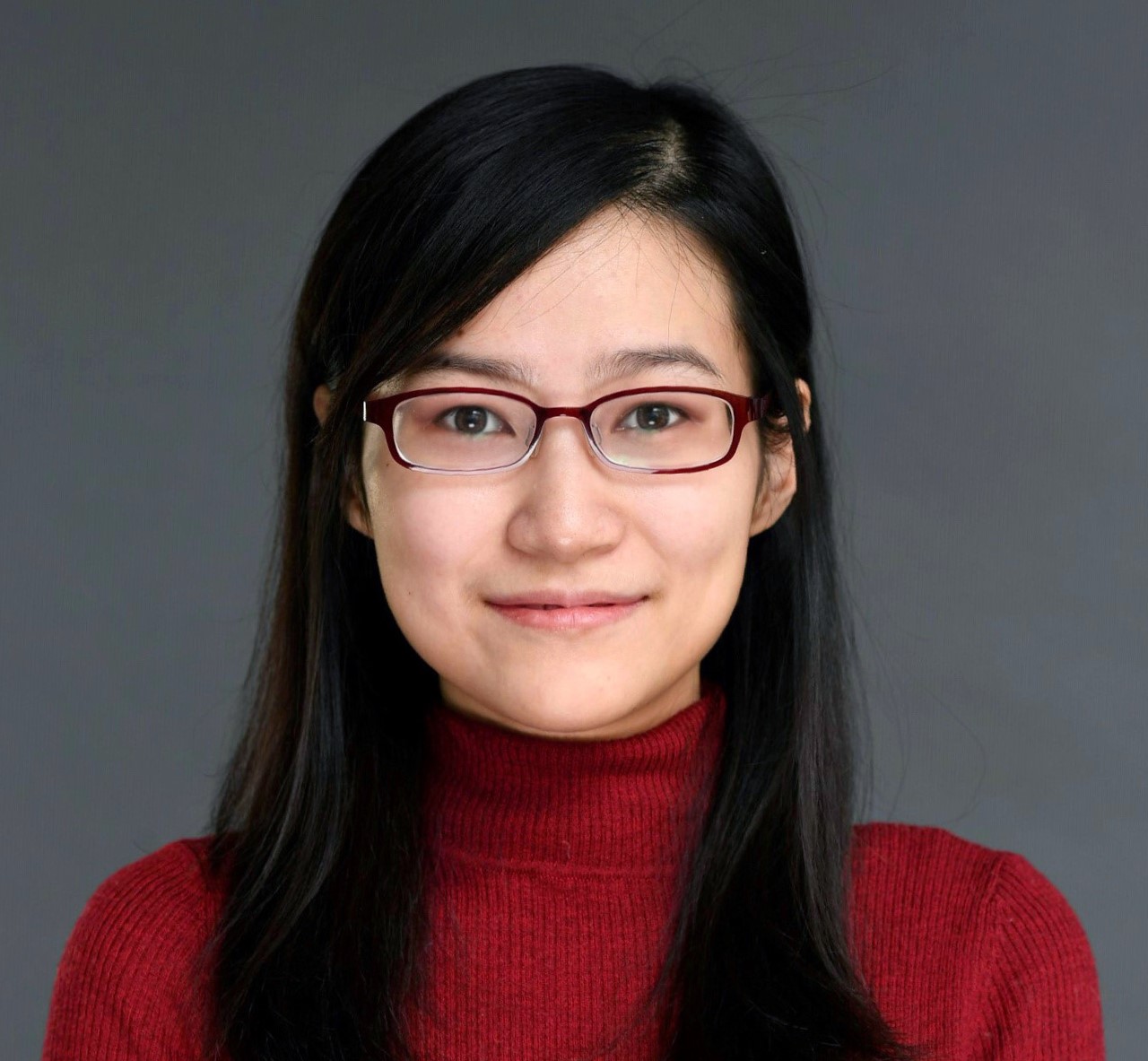 I am a 6th year PhD student at MIT EECS working with Prof. Luca Daniel. My current research focus is studying the problem of evaluating and quantifying robustness of neural networks in machine learning. I am particularly interested in developing fast algorithms as well as theoretical analysis for robustness certifications in deep neural networks.
My contact is twweng [at] mit [dot] edu.
Education
Work experience
Summer 2018: Research Intern in IBM Research, Yorktown Heights, NY

Project: Evaluating robustness of neural networks

Formal robustness guarantees for twice differentiable deep neural networks and a new robustness evaluation score (2nd order CLEVER)

Summer 2017: Research Intern in IBM Research, Yorktown Heights, NY

Project: Trajectory data mining and anomaly detection

Summer 2015: Research Intern in Mitsubishi Electric Research Lab, Cambridge, MA

Project: Irregular bin-packing on 2D objects
Research papers in Machine Learning
Neural network robustness certification (with provable guarantees)
CNN-Cert:

We proposed CNN-Cert that can efficiently certify robustness of neural networks with (1) general CNN structures including combinations of convolutional layers, pooling layers, residual blocks and batch-normalization layers; (2) general activation functions including but not limited to ReLU, tanh, sigmoid, arctan.
CNN-Cert speeds up the robustness certificate computations on CNNs (up to 17X and 11X over Fast-Lin and CROWN) while enjoying the same quality of bounds as CROWN. In addition, CROWN and Fast-Lin work only on fully-connected layers and hence are special cases of CNN-Cert.
Accepted by AAAI 2019

CROWN:

We proposed a general framework, CROWN, to certify robustness of neural networks with general activation functions including but not limited to tanh, sigmoid, artan, relu, etc. Our framework generalize Fast-Lin algorithm and further improve the robustness certification quality up to 28% with small computation overhead.
Published in NeurIPS 2018
Featured projects in MIT-IBM AI Lab - Certifying Robustness of an AI model.

Fast-Lin and Fast-Lip:

We proposed two fast polynomial time algorithms to certify robustness of ReLU neural networks with guarantees. Fast-Lin algorithm is based on our derived closed-form expression of neural network output when input are imposed by Lp norm perturbations. Fast-Lip is based on the theoretical guarantees that we derived in ICLR 2018 paper.
Our algorithms are capable of delivering non-trivial certified lower bounds of minimum adversarial distortion in MNIST, CIFAR networks with 10k+ neurons and up to 7 layers.
Published in ICML 2018
Neural network robustness evaluation and estimation
CLEVER score:

We provided an alternative elegant proof on formal robustness guarantees of classifier functions and extend original guarantees to various state-of-the-art deep neural network classifiers (e.g. with ReLU activations).
A sampling-based algorithm is proposed based on the formal guarantees and provide statistical estimate (CLEVER score) for various ImageNet classifiers.
Published in ICLR 2018.
Selected as one of the 10 noteworthy publications for IBM Research AI in 2018.
Prior Research topics
Robust Regression and Robust PCA
Tsui-Wei Weng and Luca Daniel, "Robust PCA through Robust Optimization," NeurIPS Women in Machine Learning Workshop (WiML), Dec 2017
Tsui-Wei Weng, Rahul Mazumder and Luca Daniel, "Computing Least Trimmed Squares Regression to Certifiable Optimality," NeurIPS Women in Machine Learning Workshop (WiML), Dec 2017.
Uncertainty Quantification in silicon photonics
Tsui-Wei Weng1, Zheng Zhang1, Zhan Su, Youssef Marzouk, Andrea Melloni and Luca Daniel, "Uncertainty Quantification of Silicon Photonic Devices with Correlated and Non-Gaussian Random Parameters," Optics Express, vol. 23, Issue 4, pp.4242-4254, 2015. (1Equal contribution)
Tsui-Wei Weng, Daniele Melati, Andrea Melloni and Luca Daniel, "Stochastic Simulation and Robust Design Optimization of Integrated Photonic Filters," Nanophotonics, vol. 6, Issue 1, pp. 299-308, July 2016.
Zheng Zhang, Tsui-Wei Weng, and Luca Daniel, "A Big-Data Approach to Handle Process Variations: Uncertainty Quantification by Tensor Recovery," IEEE Components, Packaging and Manufacturing Technology, Dec. 2016. (Best paper award)
Microwave circuits and Signal Integrity
Tsui-Wei Weng and Tzong-Lin Wu, "A Novel Miniaturized Bandstop Filter Using Defected Ground on System in Package(SiP)," 2012 IEEE EPEPS, Tempe, Arizona, USA, Oct. 2012
Tsui-Wei Weng, Chung-Hao Tsai, Chung-Hao Chen, Don-Ho Han and Tzong-Lin Wu, "Synthesis Model and Design of a Common-Mode Bandstop Filter (CM-BSF) with An All-Pass Characteristic for High-Speed Differential Signals," IEEE Trans. Microw. Theory Tech., vol. 62, no.8, pp.1647-1656, Aug. 2014.
Combinatorics
Tian-Xiao He, Peter J.-S. Shiue, Tsui-Wei Weng, "Hyperbolic Expressions of Polynomial Sequences and Parametric Number Sequences Defined by Linear Recurrence Relations of Order 2," Journal of Concrete and Applicable Mathematics, vol. 12, No.'S1-2, 63-85, 2014. (alphabetically ordered)
Tian-Xiao He, Peter J.-S. Shiue, Tsui-Wei Weng, "Sequences of Numbers Meet the Generalized Gegenbauer-Humbert Polynomials," ISRN Discrete Mathematics, vol. 2011, Article ID 674167, 16 pages, 2011. doi:10.5402/2011/674167. (alphabetically ordered)
Tsui-Wei Weng, "On relations of Chebyshev polynomial, Morgan-Voyce polynomial, Fibonacci number, Pell number and Lucas number," (in Chinese), Mathmedia, v.34, no. 4, p.31-42, 2010.